July 16-22, 2017
Registration will open in January 2017. For more information please contact Grant Moore: 717-361-1114 or mooreg@etown.edu.
PRACTICE. PLAY.
PERFORM.
Elizabethtown College Music Camp invites you to spend a week immersed in music and learning with your peers. This program is a complete, residential music camp for young musicians entering grades 7-12, featuring voice, piano, band, orchestra and chorus.
Housing
Spend a week on the lovely 200-acre Elizabethtown College campus, living with new friends in a traditional college residence hall and dining in the Marketplace, an all-you-care-to-eat cafeteria. Students live two to a room, and all residence halls are chaperoned, with adult supervision.
Housed two to a room in residence halls on campus.
Check in: 2-5 p.m.
Sunday, July 16, 2017.
Check out: 12:30-1:30 p.m. Saturday, July 22, 2017.
Music Activities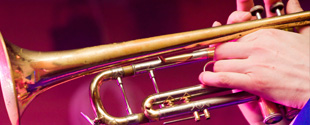 As a camper, your days will be filled with learning in classroom and performance settings:
Full rehearsals: Orchestra, Symphonic Band, Choir, Jazz Band, Show Choir
Masterclasses
Theory classes
Coaching on all instruments (Sectionals)
Woodwind, Brass, Percussion, String, Piano, Jazz, Vocal Ensembles
Chamber Ensembles
Concerts, Recitals
Having Fun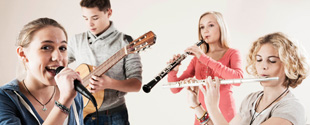 The Elizabethtown College Music Camp promises fun from sun up to sun down, from the first day's meet and greet to the final concert. After a day of classes and concerts, you can enjoy recreational ensembles or go swimming at the College's pool. In the evenings, your counselors will keep the fun going with games and movies. Watch your new friends—or participate yourself—in the popular talent show Friday night.