Why Major in English?
Every career field requires strong reading and writing skills. A major in English provides additional skills that translate well to other fields of study, further education or research-based professions. English minors are perfect for students looking to enhance their reading and writing skills in another discipline.
Our emphasis on writing and literature allows our students in both literature and professional writing concentrations to obtain jobs in dozens of fields. We encourage all of our students to participate in internships on and off campus to gain experience and make valuable connections for whatever they choose to pursue after Etown.
English Professional Writing Alum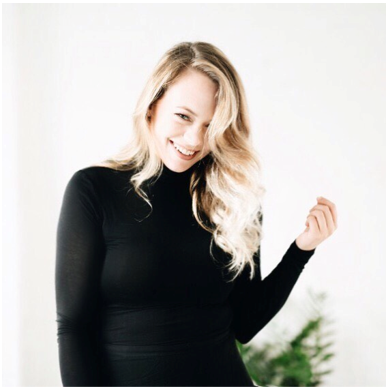 Brianna Wiest '13
Current Job Title: Writer and Copy Editor for Fine Living Lancaster

 
While at Etown, Brianna developed a passion and excitement for writing. Since graduating, she has had pieces published at several major organizations including: Allure, Huffington Post, Teen Vogue and Thought Catalog. While at Etown, Brianna served as the editor-in-chief of The Etownian, so it's only fitting that she served as the Editorial Director at Thought Catalog. In addition to participating in student organizations on campus, she began taking internships by the end of her first year. One of Brianna's most memorable courses at Etown was a Peace and Conflict Studies course taught by Mr. Jonathan Rudy. She calls it " one of the most mind-opening experiences" of her life. Much of Brianna's written work focuses on emotions and mental health. She continually works to better people's lives through her words. Brianna has published three books, and she continues to build her portfolio.  
English Literature Alum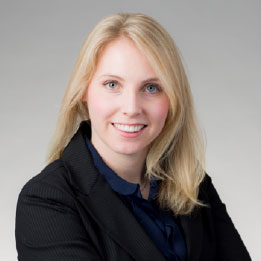 Molly Campbell '08
Current job title: Associate in the Complex Commercial Litigation Group of Reed Smith, LLP with a focus on Business Corporate Disputes
Molly said, "I couldn't have chosen a better one to go into the legal field" when referring to her chosen major. She feels that the emphasis on writing was the key to her success in law school. While the other skills such as analyzing writing aided her with analyzing documents, and her improvisation skills developed with Mad Cow Improv has come in handy when she needs to think on her feet in the court room these days. Her minor in Spanish has not gone unused either when communicating with clients.
English and Political Science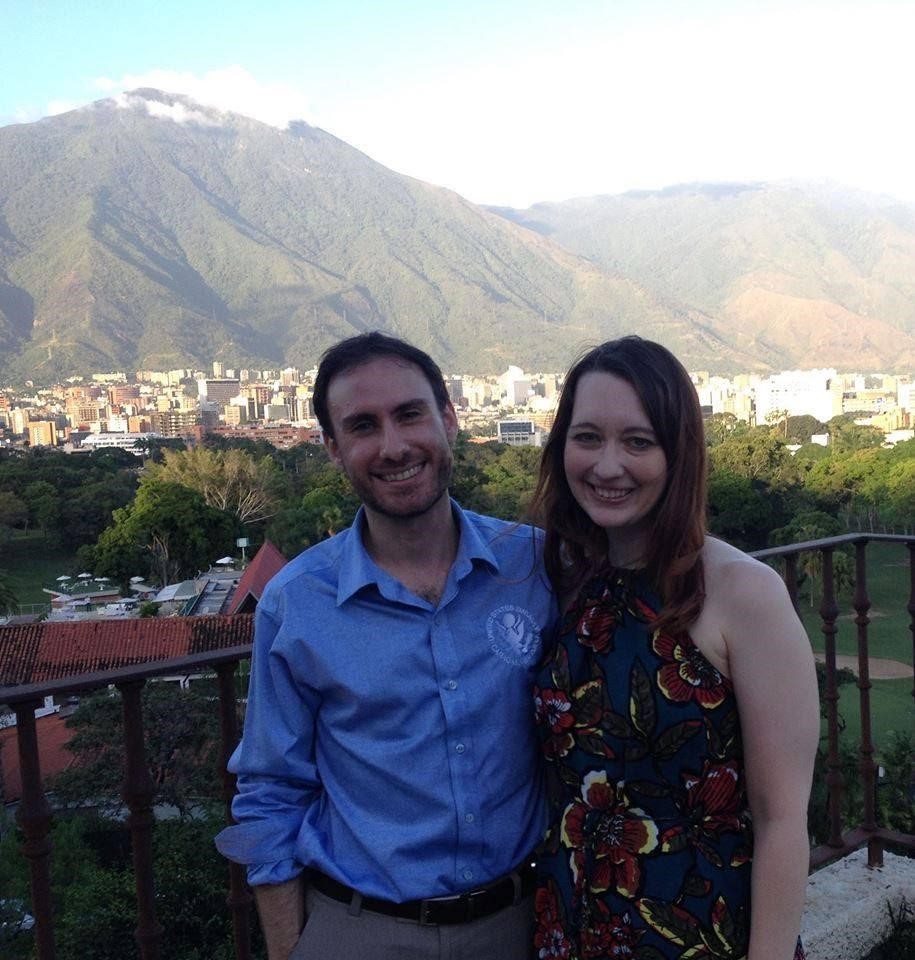 Valerie Reed '07
Current job title: Foreign Service Officer, U.S. Department of State
"Etown helped inspire my interest in foreign affairs," she said. "I had the opportunity to participate in events at the UN, Supreme Court, and World Bank."  She also spent a semester in D.C. as part of the Washington Semester program at American University. "This is my second tour after Caracas, Venezuela," she said. "Currently, I'm working in the immigrant visa unit, and I adjudicate the cases of Ukrainians who want to move to the United States - either through family or for employment."Valerie loves the added benefits that come with her position. She earns a living while learning new languages, traveling and enjoying cultural diversity around the world. "As an FSO, it's my responsibility to represent America abroad, and help out Americans who get in trouble abroad, and I take these commitments seriously." Valerie credits her education for much of her professional success. "Etown is very outwardly focused and globally-minded, and I think that contributed greatly to the work I am doing today." .
English and Political Science Education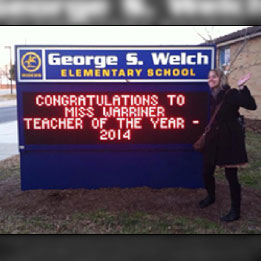 Kimberly Warriner '10
Current job title: Full Day Kindergarten Teacher Major George Welch Elementary School for the Caesar Rodney School District on the Dover Air Force Base in Delaware
"I didn't just learn what I wanted to become at Etown; I learned who I was and what I could do!"
Kimberly was most inspired by her in-classroom observations and experiences while at Etown, she enjoyed working hands-on with students from her very first class. She credits the field placement programs with her level of comfort with all levels of students. She is currently working to obtain her doctorate in Educational Leadership.
In the Department of English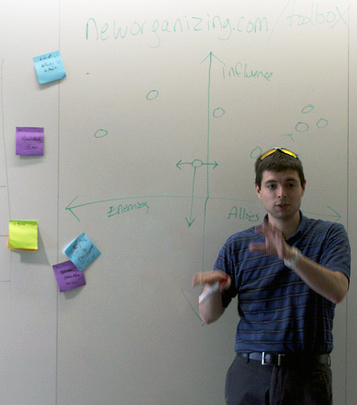 Nathan Matias '05
exploring post doctorate work in psychology at Princeton's center for information technology policy after learning the value of liberal arts.
Nathan Matias '05 told his mother that he didn't need to learn chemistry as part of his home-school education because he wanted to work with computers. But a random interaction with a faculty member in the Department of Computer Science convinced him otherwise. He ironically graduated from Elizabethtown College with a degree in English literature and a minor in computer science. Matias learned that a liberal arts education is key to helping students understand how their particular passion fits into the larger worldwide puzzle. Since that he's studied citizen media, technology start-ups, human/computer behavior, and he is presently pursuing post doctorate work in psychology in the center for information technology policy at Princeton. "Tom (Leap) helped me see that computing is ... a lens to see everything else. At that age it was a profound gem of wisdom."
English Secondary Education Program
Our English Secondary Education (B.A.) combines English courses with education courses. As an English Secondary Education major you will have the opportunity to explore a wide array of career paths in both the fields of English and education. This program prepares you for a variety of careers in teaching, web writing, content managing and copy editing. A teaching degree from Pennsylvania also offers you the ability to teach in 45 other reciprocal states. The curriculum of this concentration blends English and education, preparing students for multiple career path opportunities. Courses in our English education program equip our students with skills in technical and feature writing, grammar, and teaching methods.
In addition to the required courses, this flexible English degree also allows students to select courses that appeal to their own interests. Students can choose to follow their passion for poetry, drama or corporate writing. In this program, you will be required to complete at least one semester of supervised student teaching, as well as classroom observations, which will allow you to demonstrate the skills you have learned and provide you with hands-on instructional experience. At the successful completion of our program, you will earn a certification to teach Secondary Education in Pennsylvania (grades 7-12), as well as a fully-fledged degree in English.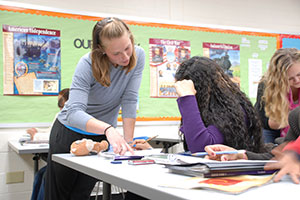 English Literature Program
The English Literature Program at Elizabethtown College is devoted to nurturing your understanding and enjoyment of literary works, and to developing your capacities in skills that are essential for Graduate School and high-level professional occupations. Students who complete Etown's degree in English Literature are well prepared to embark upon further-education programs, and to begin careers in fields such as law, teaching, publishing, library science, public relations, editing, website design, and journalism.
As an English Major at Etown, you will work closely with our faculty to develop advanced skills in reading, writing, and research. In the process of learning how to conduct comprehensive, close and broad examinations of literary works, you will hone your ability to analyze and think critically about texts and their wider cultural contexts. By studying seminal works from a variety of countries, historical periods, demographic contexts, and genres, you will engage with great authors' ideas, cultures, research methods, and composition techniques. These diverse interactions will heighten your ability to recognize and appreciate the styles and skills of celebrated communicators—crucial lessons in helping you learn how to produce eloquent, effective verbal and written expressions of your own. Dynamic literary encounters will also expose you to many different human identities and perspectives. Such experiences can encourage empathy for others; and at our current point in global history, this quality is often prized as one of the greatest benefits of undertaking a degree in English Literature.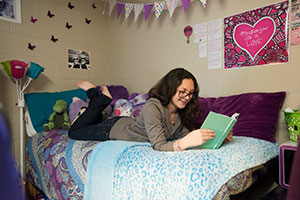 English Professional Writing Program
The Professional Writing Concentration provides skills necessary for careers requiring extensive and specialized writing skills, while also combining literature courses for a more complete understanding of English. Courses in our Professional Writing program include Business Writing, Technical Writing, Legal Writing, and Word, Web, and Design. We prepare our students for careers in web writing, publishing, technical writing, editing, news writing, legal writing and more.
Students will experience:
A mix of literature, workplace writing courses, and creative writing opportunities.
Classes that feature client-based projects, giving students real-world learning opportunities.
Workplace writing courses in technical writing, business writing, legal writing, and web writing.
Opportunities to develop clips with campus print resources, the College newspaper and the literary magazine.
Student Outcomes:
Our students learn to take a leadership role whenever a project requires good writers. Graduates write for nonprofits and industry, and some head to graduate school to pursue interests in law, theatre, literature, and rhetoric. Students also take courses in creative writing and benefit from a vibrant community as they learn to hone their craft. We focus on big picture process management and journalist style and copyediting.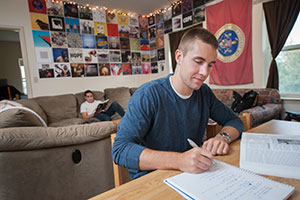 Literature and Professional Writing
The Literature Minor and  Professional Writing Minor  are structured as condensed versions of the fully-fledged concentrations. A Literature minor takes several literature courses from different time periods, genres, and styles to develop a basic understanding of literature. A Professional Writing minor takes a combination of writing and literature courses to gain fundamental skills in both writing and reading comprehension.
Creative Writing
Our  Creative Writing Minor  is a perfect addition to both English majors and those in other disciplines such as Fine Arts. As an interdisciplinary minor, it pulls courses from multiple departments. The Creative Writing minor prepares students wishing to use their writing and creative abilities in tandem for everything from writing the next great American Novel, to playwriting and screen writing.