Why Major in History?
The Department of History at Elizabethtown College is a welcoming and exciting place for you to study as a History major. Our professors are experts in their fields, presenting their research at conferences, publishing books, and editing national journals. They are excited to get to know you and your story. Much like the College as a whole, our small class sizes afford personal attention, meaningful interaction, and research opportunities that larger universities cannot provide.
From the Department of History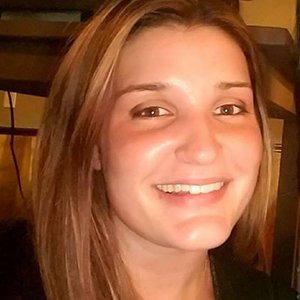 From history and political science to practicing law
Ashley Yagielniskie '12 credits conferences, Professors for preparation for Grad School
Ashley Yagielniskie '12 graduated from Elizabethtown College with bachelor's degrees in history and political science. She was an intern with the Schuylkill County and Dauphin County Public Defender's offices. After graduating from Widener University in 2015 with a juris doctorate and pro bono distinction, she joined the law team of Katherine L. Niven and Associates in the area of workers compensation and social security disability. The conferences and presentations she attended at E-town helped prepare Yagielniskie for the role of being a lawyer, she said, crediting additional connections she formed with professors.
"The relationships with professors have carried until now…I'm still in contact with them."