Health Professions Academic Advising
The Health Professions Advising Program at Elizabethtown College seeks to guide students by emphasizing the courses and skills necessary for students to attain success in a health profession career. 
Pre-professional preparation in the health sciences can be achieved by pairing specific course work in the sciences and humanities with almost any major at Etown. Therefore, a committee comprised of members from multiple academic departments has been established to help students tailor their undergraduate preparation in the health sciences and to help them navigate the process of applying to professional schools. Links on our Health Careers page will provide you with information regarding specific coursework, shadowing opportunities and affiliation agreements at Elizabethtown. If you have questions regarding health professions advising after reviewing these materials, then please feel free to email hpac@etown.edu. 
From the Department of Biology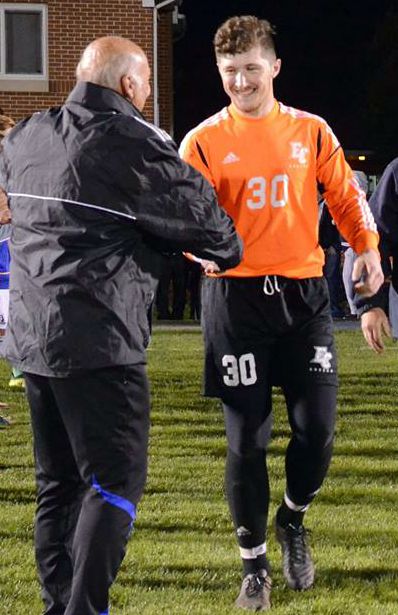 Aaron Belman '18, CNA, biology major, allied health concentration
following path toward ophthalmology
Aaron Belman spent last summer training to be a certified nursing assistant (CNA) through a special partnership between Elizabethtown College and Masonic Villages. In addition to studying the healthcare system, administration and long-term and acute healthcare, he cared for patients by learning proper ways to assist them in bathing, eating, using the bathroom and dressing. The work, he said, was inspirational, confirming for him that he's on the right career path. "Imagine every task you do in a day—get up, brush your teeth, use the bathroom, dress, eat. Imagine you can't do those things. I could help them. It made me feel like I was in the right job."
From the Department of Biology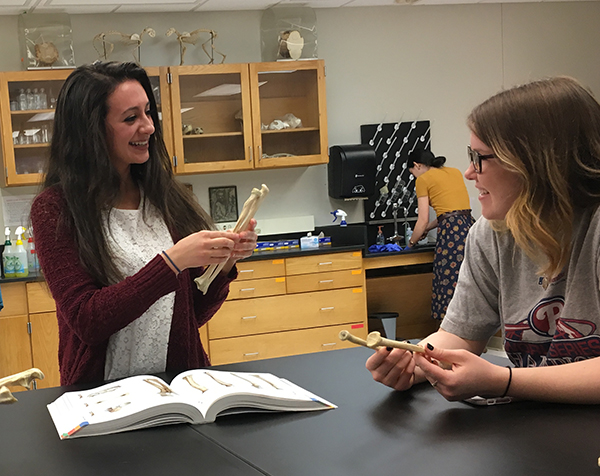 Danielle Barattini '18, occupational therapy
teaching assistant in human anatomy and physiology
When Danielle Barattini was in elementary school, she visited an exhibit of plastinated cadavers—preserved through plastic injection for the intent of anatomical study—and was fascinated by the ability to see, in detail, what was inside her own body. Fast forward almost two decades, and Barattini has had the opportunity not only to study preserved cadavers but also to share this knowledge with other students as a teaching assistant in the Elizabethtown College anatomy lab. "It's an amazing teaching tool. For an occupational therapist, it is important to know the placement of muscles and what muscles will be affected by stroke or spinal cord injury."
From the Department of Biology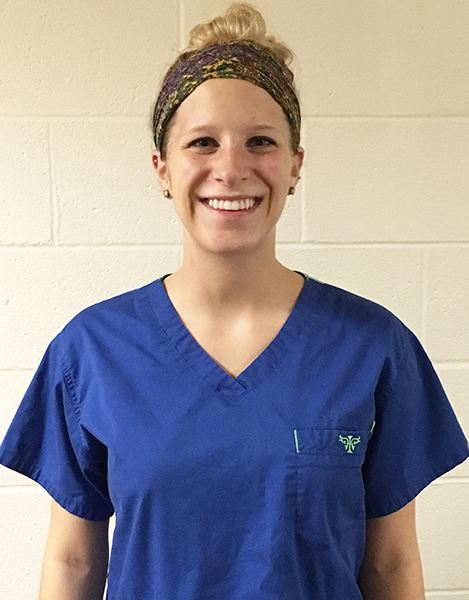 Marlee Schwalm '18, biology and religious studies
Working as a student assistant in the College's cadaver lab puts her a step ahead when applying to grad schools.
After graduating from Elizabethtown College next spring, Marlee Schwalm plans to earn a graduate degree as a physician's assistant. As she begins her graduate work, she will have a significant advantage over her fellow students. Since the summer, Schwalm has worked in Elizabethtown College's temperature-controlled anatomy lab with two donated cadavers, preparing them for study in the classroom so she and her classmates can see, firsthand, the inner workings of the human body. "You can look at pictures, but to actually work with a cadaver is a great experience. It's not one I would have normally had at the undergraduate level."