International Studies Minor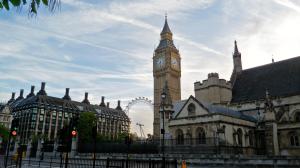 The International Studies minor is an interdisciplinary minor, composed of a cluster of foreign culture, language and international affairs courses with a largely contemporary focus. It provides students with enhanced understanding of the conditions in the rest of the world that are making themselves felt in the daily lives of Americans.
In addition to the general liberal arts goal of broadening students' horizons of awareness of other peoples and places, the minor offers a valuable complementary education for many career-oriented and pre-professional programs of study. The minor provides three principal categories of an international education: competency in a second language, knowledge of other cultures, and appreciation of global interdependence among nations.
Outcomes
Students who successfully complete the International Studies Minor will be able to:
explain the history, evolution, theory, and methods of inquiry of International Studies;
describe the interrelationships among the political, historical, economic, legal, cultural, religious, and geographic dimensions of international affairs;
communicate in a language other than English at an intermediate level through successful completion of 212 or an equivalent level;
analyze the interdependencies related to diversity of people, cultures, organizations, and nations in the world through an international and interdisciplinary perspective;
communicate effectively, both orally and in written form about a multicultural and/or international topic;
demonstrate critical thinking and analytical skills in research on topics related to international studies.