Global Understanding and Peacebuilding
The Center for Global Understanding and Peacebuilding (CGUP) develops and facilitates programs advancing global understanding, international engagement, and non-violent conflict transformation.  It creates opportunities for students, faculty and staff to develop a sense of responsibility as citizens of the world who are knowledgeable about global issues, empathetic toward people of other cultures and nationalities, and committed to the values of peace, human dignity and social justice. The major functions of CGUP are:
Support the Asian Studies, International Studies, and Peace and Conflict Studies minors through oversight and coordination
Promote the incorporation of international and peacemaking topics across the college curriculum.
Sponsor co-curricular programs that foster intercultural understanding and peacemaking.
Facilitate Center-related collaboration both internally as well as externally.
Please contact us with questions or to share ideas regarding collaborative efforts.
The Center supports academic programs that engage our students with rich, cocurricular, real-world learning activities. read more
The Judy S. '68 and Paul W. Ware Colloquium for Global Citizenship and Peacemaking brings noted leaders to campus. read more
From The Center for Global Understanding and Peacebuilding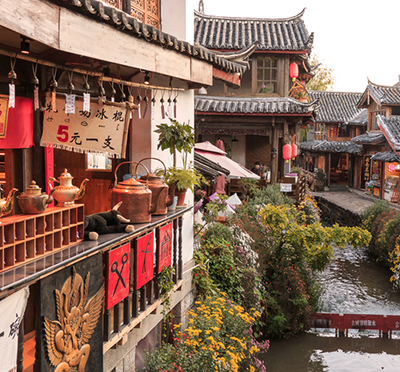 Brethren Missionaries in China: A Heritage of Peacemaking
Trip Coordinated, organized by College directors.
Elizabethtown College students and alumni have the opportunity to travel overseas this spring with "Brethren Missionaries in China: A Heritage of Peacemaking." This new study-abroad occasion has been spearheaded by Director of the Young Center for Anabaptist and Pietist Studies Jeff Bach and Director of The Center for Global Understanding and Peacebuilding and Professor of History David Kenley. In May, travelers will explore Beijing's Great Wall, Xi'an's Terracotta Warriors and Shanxi's Brethren missionary sites among other must-see locations. For current students, the experience counts as four history credits and fulfills the cross-cultural Signature Learning Experience.
"It'll be really cool for our students to see our alumni and how they respond to these sites."
Follow Us!