Academic Programs & Resources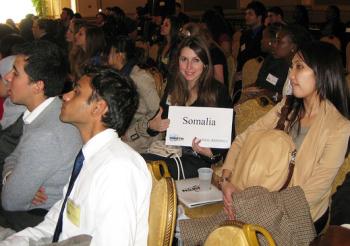 One of the ways the Center for Global Understanding and Peacemaking is advancing its mission is to support academic and cocurricular programs that enhance global understanding and promote nonviolence. And while CGUP is not directly involved with our Study Abroad program, students of any major can deepen their cultural understanding by spending a semester or two abroad.
Learn more about the academic programs we support:
The Center also collaborates with faculty and staff members to provide new programs and opportunities on campus, such as the Fulbright Scholar-in-Residence program, which in 2012 brought Egyptian scholar and media professional Magda Bagnied to campus; she taught "Mass Media in the Middle East" for the Dept. of Communications.