Our Faculty
The Computer Science faculty members are dedicated to providing quality education for our students. We care about each of our students on an individual basis, providing a personalized education for every individual in our department.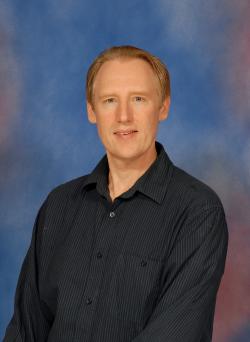 James Hughes, Ph.D.
Professor and Chair of Mathematical and Computer Sciences
hughesjr@etown.edu | 717-361-1334 | Website
Dr. Hughes holds a B.A. in Mathematics from The Catholic University of America, and an M.A. and Ph.D. in Mathematics from Brandeis University. His research interests include topology and connections between mathematics and music.
Dr. Thomas R. Leap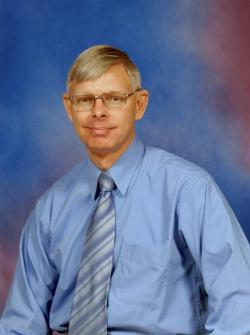 Associate Professor of Computer Science
Department of Computer Science
leap@etown.edu | 717-361-1299 | E284A | website
Ph.D., Computer Science, Lehigh University
M.S., Computer Science, Lehigh University
B.S., Physics, Elizabethtown College
Dr. Barry Wittman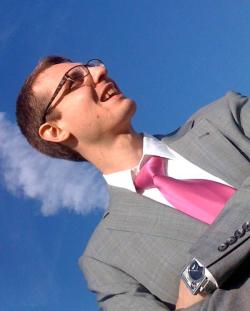 Assistant Professor of Computer Science
Department of Computer Science
wittmanb@etown.edu | 717-361-4761 | E284B | website
Ph.D., Computer Science, Purdue University
M.S., Computer Science, Purdue University
B.S., Computer Science, Morehouse College
Dr. Joseph T. Wunderlich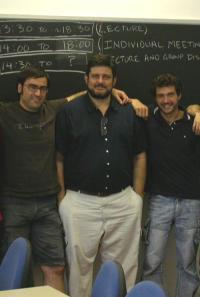 Associate Professor of Engineering and Computer Engineering Project Coordinator, Department of Physics & Engineering
wunderjt@etown.edu | 717-361-1295 | E160C | website

Ph.D., Electrical and Computer Engineering, University of Delaware
M.Eng., Engineering Science/Computer Design, Penn State University - GreatValley
B.S., Engineering, University of Texas
Dr. Fani I. Zlatarova


Professor of Computer Science, Department of Computer Science
zlatarfi@etown.edu | 717-361-1316 | E284D | website

Ph.D., Computer Science, University of Bucharest, Romania
M.S., Computer Science, University of Bucharest, Romania
B.S., Mathematics, University of Bucharest, Romania
Dr. Kristen Waughen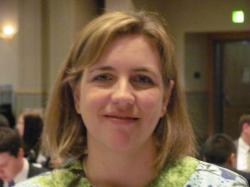 Adjunct Professor of Computer Science, Department of Computer Science
waughenk@etown.edu | (717) 361-4760 | E284C
Ph.D., Information Systems Management, Walden University
M.S., Information Systems, Shippensburg University
B.S., Susquehanna University