Computer Science Signature Learning Experiences
Elizabethtown College requires that all students complete two Signature Learning Experiences (SLEs) before graduating. These SLEs can be completed in a number of ways including study abroad, conducting student research, completing internships or capstone projects, and participating in community-based learning.
Research Project and Capstone
Every Computer Science major can complete a research project as part of the senior capstone. The research project can be anything that the student chooses as long as it is it related to their major. Recently, students have worked on:
iPad Application Development: A network-based, multi-user, collaborative math teaching tool
Shadow Reference Compiler: A fully-fledged compiler for the Shadow programming language, intended for both research and practical use
Real-time Simulation of Near Light Speed Travel: A program that simulates the doppler shifts and lensing effects of traveling through space at near the speed of light
MP3 Audio Steganography: A tool to hide secret data inside of a compressed audio file without an audible difference
Data-driven Video Game Recommendation System: A data-mining tool that, similar to Netflix recommendations, recommends new video games based on games you have previously liked
ECrypt: A data encryption and cryptanalysis program
Don't worry if these projects feel intimidating now. We make sure that all of our students are well prepared for their senior research project with every course you take starting in our introductory courses. Our curriculum is designed to prepare you not just for this final project, but for whatever future plans you pursue after E-town.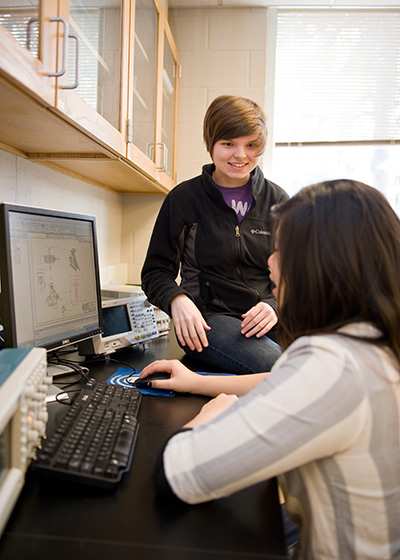 Internship Opportunities
Students are encouraged to intern off campus for college credit with a variety of companies and organizations. Your junior or senior years are the ideal time to complete internships as you will have enough practical knowledge to begin applying your skills in the real-world. However, even sophomore and occasionally first-year students may have the skills that internship hiring managers are looking for. Internships provide practical experience in the workplace while also providing excellent resume building and networking opportunities.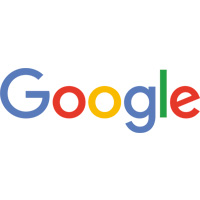 Study Abroad
While Computer Science does not require a study abroad experience as part of our graduation requirements, all students are encouraged to study abroad at some point during your four years, whether as a semester-long program or as an elective three-week intensive cultural course. Students planning to study abroad should talk to their advisor to plan when and how course requirements can be completed. Students often go abroad as part of completing a foreign language minor.