1. Brush up on a foreign language: apps like Duolingo or Babbel help you remember vocabulary and grammar that you perhaps knew, but you have forgotten. Business has never been more global (as evidenced by this crisis), and employers are very impressed with fluency in a foreign language. And if your study abroad experience has been cut short by COVID-19, doesn't mean that you have to stop learning a foreign language: Paris isn't going anywhere. Brush up on your French now, so you can revenir à Paris with even more style sometime in the future!
2. Read. Anything you can get your hands on. Fiction or non-fiction, newspapers or magazines, I don't care. Reading makes you a better writer. Period.
3. Get your feet wet in the stock market: open a personal account with Vanguard or other investment companies. We're in a bear market now, which means an opportunity to invest. Start with $1,000 and see where it takes you.
4. While many companies froze hiring, some companies (Pepsi, Walmart, Kroger, Domino's, GE, and 3M) are hiring like crazy, to respond to coronavirus demands: Amazon, for one, is hiring at an unprecedented pace. Start with the mindset that no job is too low for you and with patience and resilience, you will show everyone that this crisis can't break you.
5. If you're going stir crazy and just can't stay home anymore, do some DoorDashing – that a verb? Gain some experience in the gig economy and earn a bit of money (which you can then invest – see step #3).
6. Learn a bit of personal finance:


a. You may not be thinking of retirement just yet, but if you put away just $20/month from your DoorDash money now, it will become more than $18,000 when you retire. Not bad, huh? (As a business student, I'm sure you know how I calculated this! If you don't, scroll down for the answer at the bottom)




b. Offer to help your parents with the tax returns. This knowledge will become handy when you have to do your own.
7. In a Zoom world, possibilities are limitless! The fact that companies offer virtual career fairs now, it means you can participate in a career fair for a company situated in California, or … Japan (why not?). Join a virtual career fair or a resume workshop. Apply for a micro-internship, a short-term, paid, project-based, online position. Take advantage of virtual experiences that our own Career Development Center at Etown has put together.
8. Refine your digital brand, i.e., how you present yourself online. Update your LinkedIn profile, jump on Monsters.com, engage with social media sites in a way that enhances your professional profile.
9. Volunteer to help those in need and learn valuable project management skills along the way.
10. Take a summer class! This will keep you busy and will help you move through your degree requirements faster.
11. If you're a senior, consider graduate school: Etown has a cool new Master of Organizational Analytics. Given the terrible job market, advancing your education will help prepare you for a (hopefully) friendlier job market next year.
12. Finally, have confidence in yourself, stay optimistic, and know that things have a way of working out in the end. Learn how to build your resilience and maintain a hopeful outlook.
Answer to 6a): used the time value of money formula; assumed 45 years 'till retirement, and a 2% interest rate.
Internships and Jobs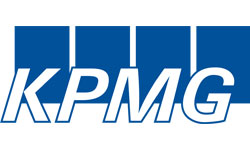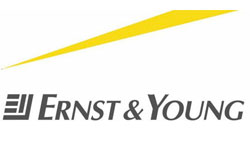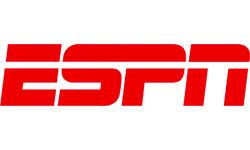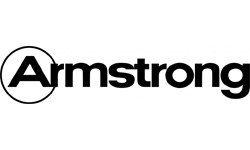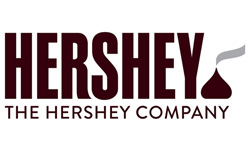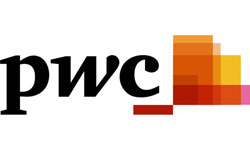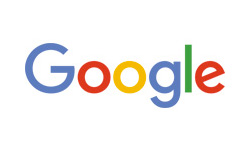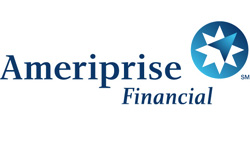 Employers are increasingly interested in hiring graduates who have had relevant work experience during their college career. A meaningful internship gives students a competitive advantage in the job market.  At Etown, every student who wants an internship can complete one!
We organize career fairs and work with our corporate partners to develop internship opportunities for students. We help students sharpen their interviewing skills, develop their resumes and cover letters, and find opportunities that fit their career plans. Our students complete internships with large and small organizations which function in the business, non-profit, and public sector, and operate in Central Pennsylvania and around the world. Companies that offer internship opportunities to our students include: PricewaterhouseCoopers, KPMG, Baker Tilly, RKL, Target Media, City Islanders, Penn State Hershey Medical Center, Members 1st, Hershey Foods, Martin's Potato Chips, Hershey Entertainment and Resorts, Auntie Anne's, City of Philadelphia, Highmark, Stauffer Glove and Safety, Deloitte Consulting, Clark Associates, TerraCycle, and AroundCampus Group.
Internships can be scheduled either during the academic year or during the summer.
Internship Course Work
Internships in: Business Administration, Business Data Science, Economics, Financial Economics, Marketing and International Business
Coordinator: Dr. Hossein Varamini
Internships in: Accounting
Coordinator: Prof. Terrie Riportella
Internships in: Finance
Coordinator: Dr. Emma Neuhauser
Career services through the Department of Business
The Department of Business offers career, employment and internship assistance to business students and alumni. We have set up an email account (businessjobs@etown.edu) solely to be used for forwarding job and internship announcements to students.
Services offered to business students include:
Assistance with finding contacts for internships
Assistance with finding contacts for job opportunities
Assistance with registering for Handshake (job and internship platform for students)
Additional sources of internships