Psychological Research
All psychology students have the opportunity to engage in original research projects in close collaboration with faculty members. Some studies are conducted within required courses while others are performed one-on-one with a faculty member through a research practicum or honors project. Additionally, students are able to gain valuable experience working in faculty labs on their ongoing research projects.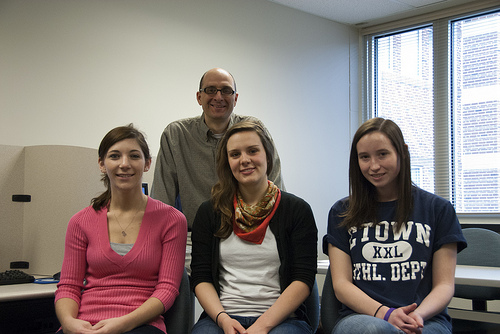 These faculty-student collaborations are successful Every year our students and faculty present at regional, national, and international meetings including the annual meeting of the Association for Psychological Science, the International Neuropsychological Society, the Psychonomic Society, the Society for Research on Adolescence, the Society for Personality and Social Psychology, and the Eastern Psychological Association Many of our students have been honored with national and regional awards for their research at these meetings.
Our faculty have earned national (e.g. National Science Foundation) and internal (Collaborative Interdisciplinary Scholarship Program) funding to conduct research with our students Empirical research is strongly emphasized in our program because it encourages the development of critical and creative thinking skills The experience that our students gain by conducting research and presenting at conferences is valued by graduate programs and in professional settings and helps our graduates succeed.