Keynote Speaker: Josh Fox
Tuesday, April 23 - Leffler Chapel and Performance Center
3 p.m. Keynote Address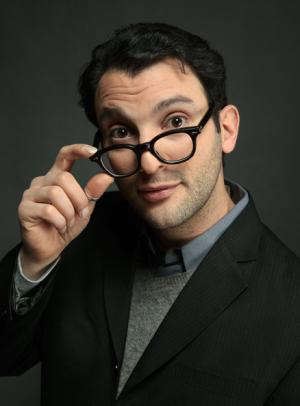 The Scholarship and Creative Arts Day committee is pleased to announce this year's keynoter, Josh Fox, filmmaker and founder of the International WOW Company. Fox's visit to Elizabethtown College is particularly exciting because his critically acclaimed documentary Gasland builds upon this year's Open Book selection, Seamus McGraw's End of Country.
In his keynote address, Fox will discuss fracking and documentary filmmaking. The SCAD keynote culminates a year-long program of activities revolving around natural gas production and resource extraction.
About Josh Fox

Josh Fox is the founder and Artistic Director of the International WOW Company, a film and theater company that works closely individuals from diverse cultural backgrounds--including members of the US Military, proponents of sustainable energy, and actors, dancers, designers and filmmakers from around the world--to create new media which address current national and global issues. Fox's work is known for its mix of gripping narrative, heightened imagery and commitment to socially conscious themes and subject.
About Gasland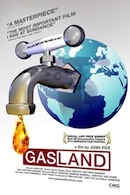 The largest domestic natural gas drilling boom in history has swept across the United States. The Halliburton-developed drilling technology of "fracking" or hydraulic fracturing has unlocked a "Saudia Arabia of natural gas" just beneath us. But is fracking safe? When filmmaker Josh Fox is asked to lease his land for drilling, he embarks on a cross-country odyssey uncovering a trail of secrets, lies and contamination. A recently drilled nearby Pennsylvania town reports that residents are able to light their drinking water on fire. This is just one of the many absurd and astonishing revelations of a new country called GASLAND. Part verite travelogue, part expose, part mystery, part bluegrass banjo meltdown, part showdown.
A finalist for an Academy Award for Best Documentary, GASLAND is a gripping, timely, and necessary film about the largest domestic natural gas drilling boom in history. Conceived of, directed, narrated, and filmed by Josh Fox, GASLAND premiered at the 2010 Sundance Film Festival and won six major awards: a Sundance Film Festival Special Jury Prize, a Big Sky Documentary Film Festival Artistic Vision award, a Thin Line Film Festival Audience Award, a Yale Environmental Film Festival Grand Jury Prize, and a Sarasota Film Festival Special Jury Prize. The film premiered on HBO in June 2010 and received Emmy nominations for cinematography, writing, and exceptional merit for nonfiction filmmaking, and won the Emmy Award for Outstanding Direction for Nonfiction Programming. GASLAND is dedicated to the non-profit organization Damascus Citizens for Sustainability (DCS). The sequel, GASLAND 2, is due out in Fall 2012.
--Biographical information used with permission from Blue Flower Arts and International WOW Company.