Our Services
Elizabethtown College's Campus Safety office offers many services to the College's student, staff, faculty and visitors including around the clock patrols, escort service and transportation for students to local medical appointments, train station and airport.
Safety Escorts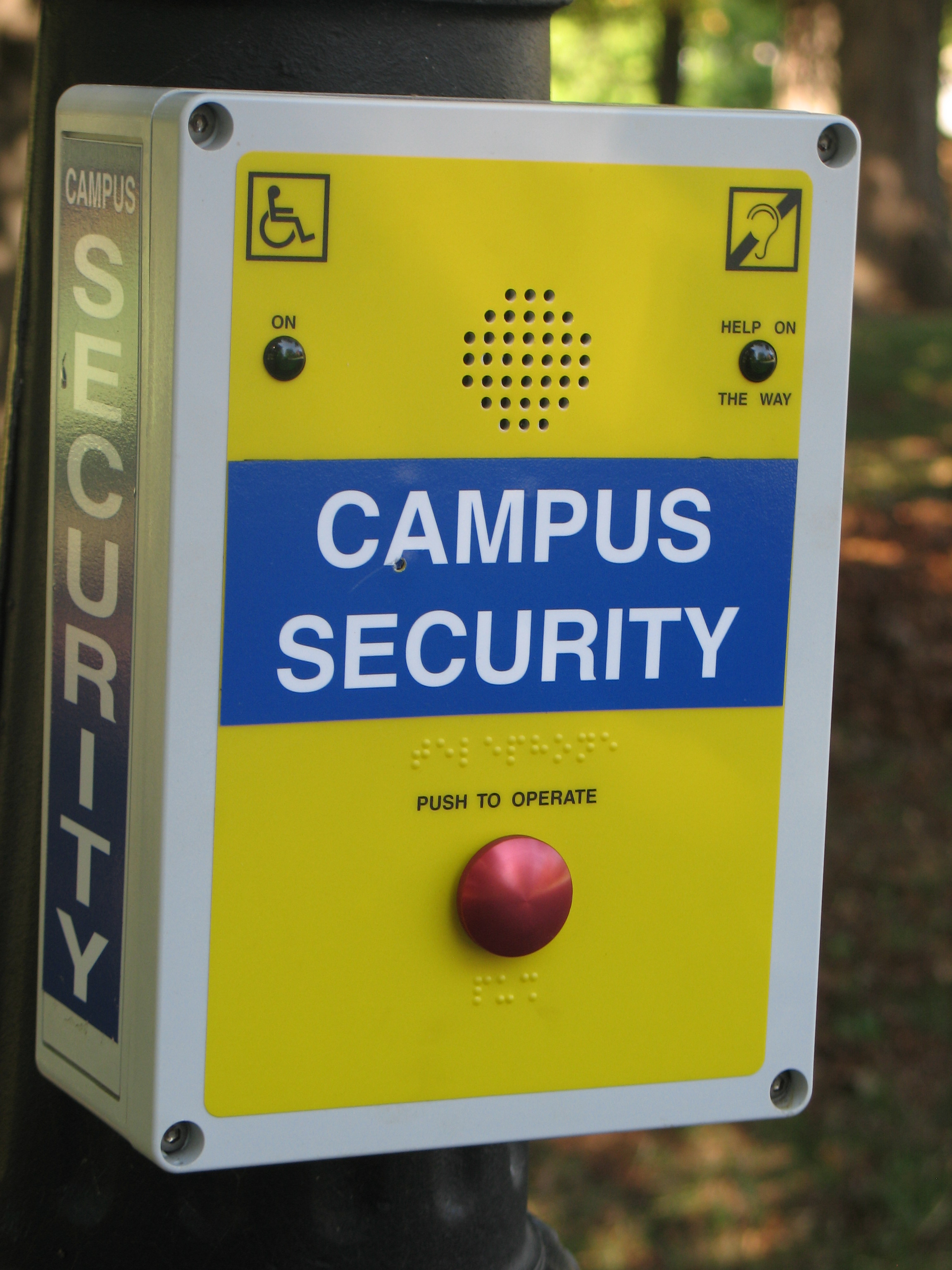 Campus Safety will provide a safety escort for students, staff or faculty, anywhere from one location on campus to any other on campus location at any hour of the day or night. Safety Escorts will most often be offered on foot, and are provided by the Campus Safety officers. Safety Escorts may be offered by vehicle if our patrol officer deems the situation warrants vehicle service. Call Ext. 1264 or 717-361-1264 to request this service. Request for Safety Escorts may also be made from any Blue Light Phone on campus.
Blue Light Phone Service
Blue Light Phones and Yellow Box Phones are strategically placed on campus for your safety and convenience. Blue Light Phone Locations include:
Church of Brethren Parking Lot
Academic Quad (by Gym Patio)
Quad Parking Lot
Quad Access Path-Track
Quad Path
Brown Parking Lot-East
Brown Parking Lot-West
Writers House Path
Track
Baseball Access Path
Hackman Apartments
Hackman Apartment-North
Hackman Parking Lot
Zug Hall Basement
Steinman Hall
Founders Hall
Leffler Chapel-2nd Floor West
Thompson Gym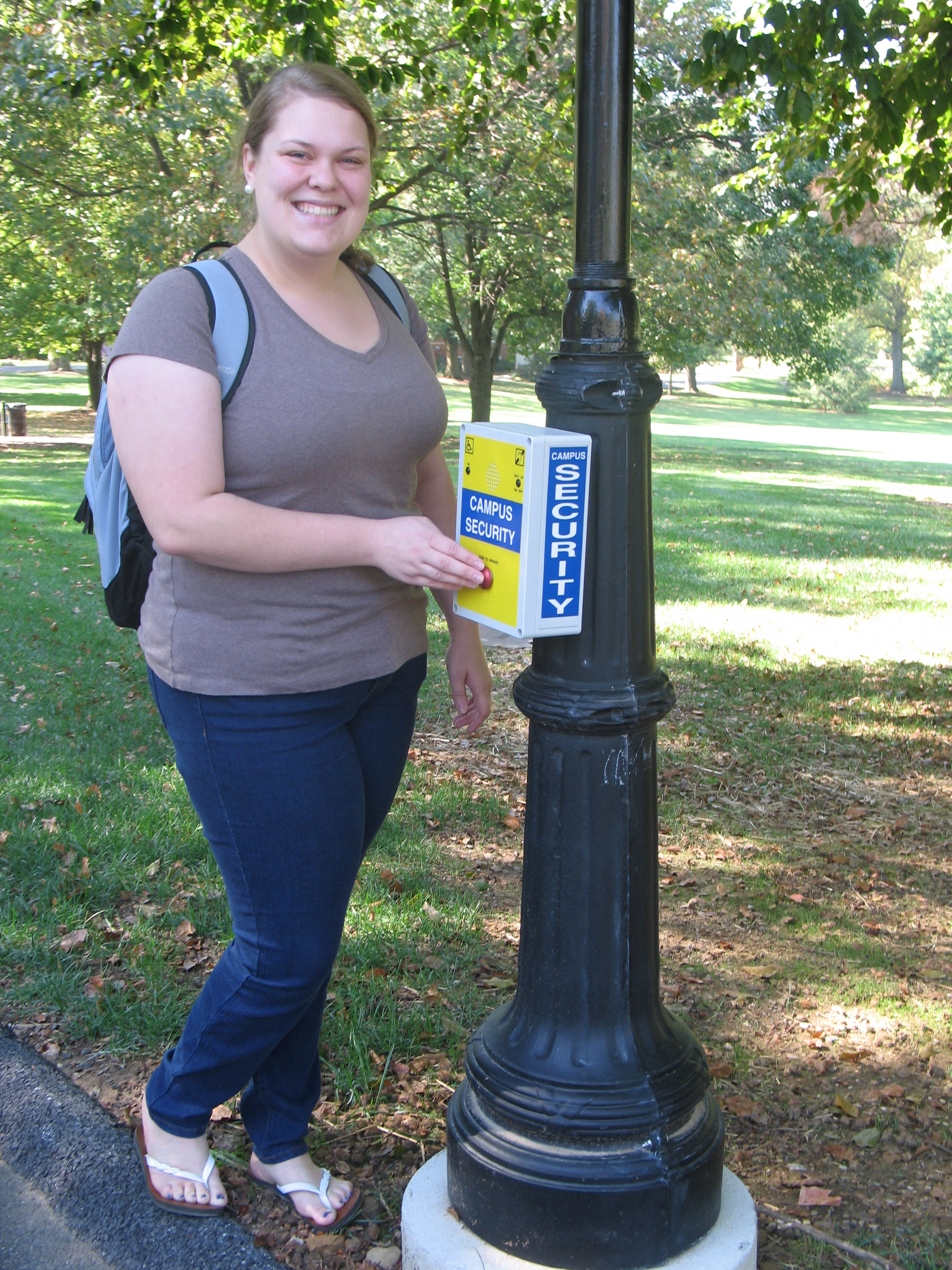 Physical Security Service
Grounds and Parking Areas
Security on the campus grounds and parking areas is provided by in patrol vehicles, or on foot. 
Security lighting and blue light telephones have been installed throughout the campus and in parking areas. Blue light telephones can be used to contact Campus Safety in emergencies or to obtain an escort.
Residence Hall Security
Security of the residence halls is provided by members of both Security and the Office of Community Living. Officers patrol all residence hall areas, check doors to ensure that they are locked, and frequently check with members of the Community Living Staff on duty in the residence halls. Access to the residence halls is limited to students and their guests, in accordance with college policy. Access to the residence halls by college employees is on an "as-needed" basis, regulated by a strict control procedure. Residence hall doors are locked twenty-four hours a day. A sign-in policy is required for all overnight guests. Residence hall ground floor windows have two separate locking devices to ensure room security. Special security procedures are in effect for students during low occupancy periods.
Administration and Academic Building Security
The security of these buildings is provided by Campus Safety officers who patrol the campus. During night hours when not in use, these buildings are locked and are patrolled by the Campus Safety staff.
Local Medical, Train and Airport Transportation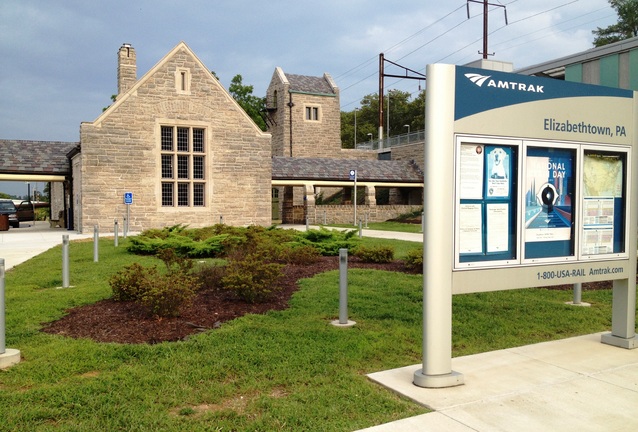 Campus Safety will provide transportation to and from the Elizabethtown train station and Harrisburg International airport for students only. This service cannot be provided for family or friends of students, faculty, staff, or visitors to campus.
At least a 24-hour notice must be given for a transport to the train station and a 3-day notice must be given for an airport transport. Requests must be submitted between Monday at 8AM and Friday at 5PM. Requests for weekend transports that are received after 5PM Friday of that same week will not be received and arrangements will not be made.
Campus Safety will provide transports for doctor's appointments to the LG Health Physicians Family Medicine at Sycamore Square or Lancaster General Health Urgent Care Elizabethtown-Norlanco for students only. Campus Safety will not provide transportation for Dental appointments, counseling services, internships or any other non-emergency reasons.
Campus Safety will not provide transportation of speakers, special guests or others unless at the request of the President's Office.
Campus Safety transports are primarily provided by our trained, College-approved student drivers. At no time will any patrol officer provide a transport off campus if they are the only officer on duty.
Campus Safety reserves the right to cancel any transport due to bad weather conditions or any other unforeseeable circumstances.
Campus Safety reserves the right to refuse requests from individuals that have abused the transportation policy in the past. Any abuse will be issued in writing and one warning will be issued. A second violation will result in the termination of this service for the individual.
Requests for transports can be arranged by contacting the Campus Safety office at Ph# 717-361-1264 or by email to Security@etown.edu. Campus Safety will only provide transportation beginning from the start of the regular school year in August through the last day of finals in May.
Rev. June 2023