Laundry Rooms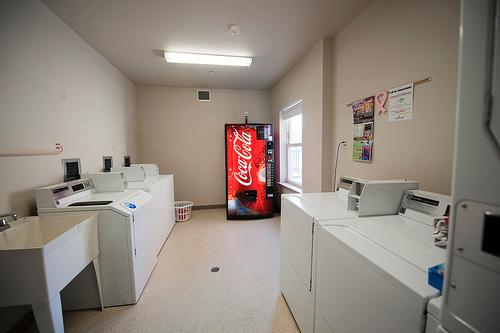 Washers and dryers are provided in all residential facilities by Caldwell & Gregory. Laundry is free for Elizabethtown College residential students during the academic year.  Each building will be equipped with at least one ADA accessible washer and dryer.
New Fall 2020!
Students have access the laundry monitoring app "Speed Queen."  This app provides you with real time notifications on when machines are available, how much time is left on your cycle, and a notification when your cycle is finished. Download the Speed Queen App from your mobile app store, create an account, add your location using the pin ETOWN1 and locate your building laundry room to get started.
If a machine needs service you can call Caldwell & Gregory at 800.927.9274, email, or scan the QR code on the machine.The QR code on each machine allows you to you submit a service request quickly and easily.
**Important:  Washers only use High Efficiency (HE) laundry detergent.**